KOOL DJ RED ALERT'S LAST SET ON 98.7
SUBMIT EVENT LISTINGS
We want to list quality authentic Hip Hop events in our newsletter. We hope that you - who make events for the Hip Hop community - will take time to send the who, what, when, where, cross streets, city, state, zip, nation, train stops and website to us before any Tuesday!! Thanks in advance. Use any of the listings below as an example of how to send it in. Peace!!
Poppin' Exhibit @ Urban Artistry's outdoor jam in DC @ Garfield Park April 29 feat. Popmaster Fabel, Pandora, Steen, Damon Frost, Future, Rashaad in front of the recently created art by Scotty76, Name & Fabel (Paser)
View photos from The International Soul Society Festival + DMC Washington DC - click here
REST IN PEACE: MCA OF THE BEASTIE BOYS
written by Chuck D of Public Enemy

"That's another thing that America really needs to think about is our racism, racism that comes from the United States towards the Muslim people and towards Arabic people and that's something that has to stop and the United States has to start respecting people from the Middle East in order to find a solution to the problems that have been building up over many years, so I thank everyone for your patience, and letting me speak my mind." - Adam Yauch, Beastie Boys, MTV Music Video Awards 1998 read more in colorlines.com
May 5, 2012

Saturday
AFRIKA BAMBAATAA: BANGKOK
1am-3am set. Q Bar Bangkok 34 Sukhumvit soi 11 Bangkok qbarbangkok.com Source Kool Lady Blue
MARE 139 OPENING EXHIBIT: NYC
Art is Study- Process and Influence over the past 36 years 6-9PM. Artist talk with Alan Ket at 7pm.
Pratt Institute Center Exhibition Space 2nd floor of Pratt Manhattan 144 West 14th Street (near 7th Avenue). Gallery Hours: Mon-Thur: 10am-8pm; Fri-Sat-Sun: 10am-4pm Source: Carlos Mare139 Rodriguez
mare139.com

ROCK DANCE SUMMIT: SAN FRANCISCO
@ 330 Ritch Street San Francisco, CA 94107 from 1pm-9pm. Includes panel discussions from 1st, 2nd and 3rd generation Rockers as well as Rock Contests. Dj Smokestack and Chuck De Jesus on the decks. $10 more info
OPENING DAY @ 5 POINTZ: LIC QUEENS
12-7pm DJ Bobby Morales too! 5 POINTZ 45-46 Davis Street Long Island City, NY 11101 5ptz.com. Source - Eric Orr. More Info
ENTA DA STAGE: UNION NJ
8pm. Featuring Rhyme Calisthenics. Tony Green, Doobie, J.Biz, KiddLee, Tru Skillz and Rhyme Calisthenics Contestants Mike Eaz, Lev Corso, Verbal Arteest and Ricky Rick! DJ Kava. Host: Thelonious Stretch and Tony Green. $10. Tea Bar Union 2012 Morris Ave Union, NJ itlentertain@gmail.com
ROCK WITH H.E.R. N HOLLYWOOD CA
@NOHO PAC. 12pm-3pm. Breakin' Class w/ Bonita Lovett & Old School Class w/ Keeley Kaukimoce.
All levels welcome! $20/one class $30/both classes. 11020 Magnolia Blvd., North Hollywood, CA 91601. Questions: BonitaLovett@yahoo.com
CARDIFF CITY KINGS: CARDIFF UK
4pm - 9pm. DJs DoubleCee, Veto, JamFU, Live Graffiti & Flowpen Art organised by Pyklops! Hosted by Dan Jose & Oort Kuiper. £4, £2.50 under 18's. Cathays Community Centre 36 Cathays Terrace, Cardiff, UK, CF24 4HX. cathays.org.uk
HUMAN BEATBOX FESTIVAL: NYC
Lamama Theater 74A East 4th Street - btw Bowery & 2nd Ave NYC 10003 *Purchase tickets here: theatermania.com Source: Rob Swift
G.A.M.E. CINCO DE MAYO GET DOWN: NYC
6pm-12am. Discussion on the rooftop in LES covering Hip-Hop, artwork, Urban Food Growing, Boxing and Justice over Mexican cuisine. G.A.ME will be updating the public on its new moves including our new space share with Codex, our Gallery showing on May 18th, acquiring of land for organic food growing and our new youth project "R.E.B.E.L Boxing Clinic" 18 & up. FREE. Avalon Bowery Place 11 E First St (Bowery & 2nd Ave) NYC 10003 F to 2nd Ave. Source: Omowalemore info
DJ PETEY COMPLEX: BROOKLYN
10pm. Free! Duck 161 Montrose Ave off Graham
Brooklyn, G train to Broadway or L to Graham
MAY 3-6: LONDON INTERNATIONAL SKA FEST
O2 Academy O2 Shepherd's Empire & Islington Metal Works. londoninternationalskafestival.co.uk
HIP HOP IN THE PARK: BERKELEY CA
12noon-5pm. Feat. Dumbfoundead, Gift of Gab of Blackalicious, Ladies First: Raw G, Aima the Dreamer, Persia, Maya Songbird, and DJ Pam the Funkstress, Jnatural Jern Eye, Do Dat, Understudies vs Candlespit. HOST: Mandeep Sethi @ People's Park offTelegraph Av, bounded by Haste and Bowditch St. and Dwight Way, near U. of CA Berkeley. More Info
May 6, 2012

Sunday
UNITED MASS MOBILIZATION: NYC
Speak Up! Speak Out! For Justice & Rights. 3 pm to 7 pm @ Manhattan Theatre Center Studios
311 W 43rd St, betw. 8 & 9th Ave NYC. Come together on May 6 to build up a mass demonstration
Mid June against NYPD stop frisk, profiling and spying. War at home and war abroad. All trains or buses to Times Square are in a block or 2 of this
address. Parking lot across the street on 43rd St.
Majlis Ash-Shura (Islamic Leadership Council) of Metropolitan New York United National Anti-War Coalition (UNAC) Muslim Peace Coalition USA. Source Imam Talib
B-BOY/B-GIRL & MC PRELIMS FOR DMC DENVER
12-6pm. 2v2 B-Boy/B-Girl battle and 1v1 MC Battle during the DMC Denver DJ Battle which occurs on May 11. 18+ can battle. All Ages can attend the prelims. $8 to battle. Free for spectators on May 6. Hosted by Panama Soweto. DJs: Es Nine, Lazy Eyez + Iz.Casselmans 2620 Walnut St Denver More Info
WHO CAN ROAST THE MOST: SAN FRAN
2-10pm 2 vs. 2 B-Boy/B-Girl Battle - Prize = 2 tickets to Miami, FL for WCRTM World Finals! The Main Event 10 Rounds No Judges. Iron Monkey (Renegades) vs. Kirk (Havikoro). Jeromeskee (Massive Monkees) vs. Profo (Floor Gangz). Milestone (Renegades) vs. Full Deck (Skill Methodz). Lucid (Circle Of Fire/SoulShifters) vs. Randm 1 (Physical Poets). Jon Boogz (Kontrol Freaks) vs. Pharside (Machine Gawn Funk). Hosted by Ground Zero Crew . $20 Cellspace: 2050 Bryant Street .San Francisco, CA 94110 groundzerocrew.com
ILLEMENTS B-BOY/B-GIRL BATTLE: CHICAGO
12pm - 8pm. Presented by Armory Massive & Kuumba Lynx, 3on3 b-boy competition, All Ages, $10 donation. Clarendon Park 4501 N. Clarendon Chicago Ill 60640 @ Wilson Ave. Host: RekSick
facebook.com/illements. Dj's: Element, Top Speed, Kid Riz, IllaNoiz, Intel & Moz Definite and more!
GEORGE CLINTON & THE P-FUNK ALL-STARS: NY
Showtime @ 8PM. Doors Open @ 6PM. Tickets $37.50 in adv, $42 day of show B.B. King Blues Club & Grill 237 West 42 St. NYC. bbkingblues.com
DJ TONY TOUCH: FUNK BOX: NYC
9pm-4a. 21+ Sullivan Room 218 Sullivan St btw Bleecker & W 3rd St NYC FunkBoxNYC.com
END OF THE WEAK: OPEN MIC: NYC
8pm-12am: $10. Club Pyramid 101 Ave A, btwn 6th/7th NYC. F to 2nd ave. L to 1st ave). Come early to sign Open-Mic list.
EndoftheWeak.com
RAMMELZEE'S: THE LETTER RACERS
Rammelzee's third set of Letter Racers at The Museum of Modern Art as part of the Print/Out Exhibition on view through - May 14, 2012. Suzanne Geiss Company 76 Grand St. NYC 10013, Sourcewhatyouwrite.com via Cool Hunting
THE GET DOWN: NEWCASTLE UPON TYNE UK
11pm-4am. DJ Woody, Sole 1, DJ Blakey + Rick Fury, Layle Lu & DJ A.D.S. Hosted By: MC Scandal. Bad Taste Cru. Entry: £8 & £7 NUS, World HeadquartersCarliol Sq, Curtis Mayfield House, Newcastle upon Tyne UK thegetdown.co.uk
MR. FINE WINE, DADDY LONG LEGS: BROOKLYN
Doors: 6pm. Show: 8pm. 45rpm Sets from Ian Svenonius, Mr Fine Wine, Josh Styles PLUS Kid Congo Powers, The K-Holes, Daddy Long Legs and more. Brooklyn Bowl 61 Wythe Ave betw. N. 11th & 12th St. Williamsburg NYC. L to Bedford. G to Nassau brooklynbowl.com
May 7, 2012

Monday
MOBILE MONDAYS: NYC
9pm-2am. DJ's Operator Emz, Natasha Diggs & Joey C spinning 45's! Bowery Electric 327 Bowery @ 2nd St. E. Village NYC. 6 to Bleeker/Astor or the F to Houston/2nd: Rebecca Lynnmobilemondaysnewyork.tumblr.com
BOBBITO @ CAMARADAS NYC
9pm - 1am. 21+. $5. 2241 First Ave Betw. 115/116th St. NYC 10029. 6 train to 116th St. Source: Bobbito Garcia: more info event page
BENEFIT TRIBUTE TO DAVE VALENTIN: NYC
10pm-1am. Salsa Meets Jazz Revisited: A Benefit Tribute to Dave Valentin w/ Manny Oquendo's Libre under the direction of Andy Gonzalez, Papo Vazquez Pirates and Troubadours, plus guest jazz soloists Sonny Fortune, Steve Turre, The Dave Valentin Band, and many more. Buy tickets (le) poisson rouge 158 Bleecker St NYC 10012. More info. Source: Francisco Reyes
PopMaster Fabel upcoming
Fabel is accepting bookings surrounding DMC dates!

May 10-12: Breakin the Law - Madison WI

May 17-19: Young Arts: Miami FL

May 25: DMC Puerto Rico @ Red Shield

More dates to be confirmed.

Please contact fabelrsc@gmail.com for bookings around any of these dates!

Videos: Rebel Diaz The Narcycist Brother Ali Chicago 2010 Hip Hop Dance Forms Rock Dance History Apache Line Last BBoys NYC Rest in Peace Sharky






myspace.com/popmasterfabel
NY Times: Ask a Hip Hop Veteran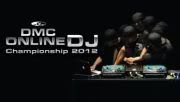 2012 DMC DJ Online DJ Championships
Upload your Set for Round 2!
visit dmcdjonline.com to enter + upload your 2 min. set + get votes + win
SUPPORT DJ KUTTIN KANDI! Kuttin Kandi has continuously fought for our community, we need to fight for her. If you would like to donate to Kandi's long-term revolutionary health journey, please click on the link and read more about her story. In the spirit of building community, please share this link with others! click here to donate
2012 True School Park Jam Series Trailer - Weekly Jams in NYC from June through August!
June 7, 14, 21 & 28
Spanish Harlem Hop @ White Park, Harlem
July 5, 12, 19 & 26
Crotona Park Jams @ Crotona Park, Bronx
July 31 + Aug. 7, 14, 21 & 28
Digger's Delight @ St. Nicholas Park Harlem

It's All About the DJs!
All Ages. Free to the Public. No Filming. No Drugs or Alcohol. This is a family event - so please respect. DJs spinning are our personal favorites plus our friends. More info coming soon!
May 8, 2012

Tuesday
MAY 8 & 9: KLYMAXX: SAN FRANCISCO
May 8 at 8pm + May 9 at 11pm Yoshi's 1330 Fillmore St. San Francisco, CA. Source: DJ RenTrueskool.com
DJ TONY TOUCH: NYC
Toca Tuesdays! Sutra 16 First Ave. betw. 1st & 2nd St. NYC 10009. F or V to 2nd sutranyc.com
May 9, 2012

Wednesday
MAY 9-13: BREAKIN THE LAW: MADISON WI
Festival of Urban Movement! Fabel will is a special guest at The 9th annual Breakin' The Law Festival is 5 days of FREE events, workshops, dance battles, films, panels, music, & more! more info
BREAK N' BRED BBOY/BGIRL BATTLE: FT.L FL
Break N' Bred Bboy/Bgirl Battle . Doors open at 10pm. 1on1 $250 cash prize. , 18+. $5 before 11pm. $10 after 21+ FREE!!!, 109 SW 2nd Ave. Downtown Fort Lauderdale, FL 33388. Preserving Archiving Teaching Hiphop (PATH). more info
G-BO THE PRO @ CAMARADAS NYC
DJ RICH MEDINA & DJ AKALEPSE: NYC
AROOJ AFTAB: NYC
7pm. Arooj Aftab pays homage to her cultural roots with freshly inspired compositions that fuse classical Pakistani, Sufi, and Pre-Partition South Asian music traditions with contemporary world and folk styles. Aftab's dynamic vocals mesh with the subtle, graceful acoustic arrangements of her frequent collaborator/composer Bhrigu Sahni, to create a signature sound that has been described as "indigenous soul." Rockwood Music Hall 196 Allen St, New York, NY 10002. more info
May 10, 2012

Thursday
"BOUNCING CATS" w/ CRAZY LEGS: MADISON
7-10pm. University of Wisconsin Psych. Dept 1202 W Johnson St, Madison, WI 53706 more info
BODEGA EDUCATION INITIATIVE: BROOKLYN
7pm. Honoring Video Music Box's Ralph McDaniels, and MoCADA founder Laurie Cumbo. Moderator: Wes Jackson. All Ages. $10. Brooklyn Historical Society 128 Pierrepont St. BK. N/R to Court brooklynhistory.org Source: Marilyn Alonzo for BrooklynBodega.com
SHOW & PROVE: BROOKLYN
8pm. May Preliminary feat. Tamara Davidson, 330, Pro'Verb and D Strong competing to advance to the Super Bowl (7/9) for a chance to perform the 2012 Brooklyn Hip-Hop Festival Main Day (7/14). 21+. $5 cover. Public Assembly. 70 N 6th Street. BK. L to Bedford. publicassemblynyc.com Source: Marilyn Alonzo for BrooklynBodega.com
DJ CRAZE: THE BREAKS: MIAMI BEACH FL
A night of classic hip-hop + party jams! DJ Craze
+ Keen One. FREE! Chalk 1234 Washington ave Miami Beach, Fl. chalkmiami.com more info
SKRATCHPAD ANNIV. SAN FRANCISCO
9pm-1a. Rockit Room 406 Clement St, San Francisco, CA 94118 more info
FEEL GOOD THURSDAYS: NYC
10pm-4am. Every Thursday wit DJ Tony Touch, Voodoo Ray, Crazy Legs & Soni. Polar Lounge at Hotel Marcel at Gramercy 201 E 24th St & 3rd Ave. NYC. Dress code: FLY. R&B, Funk, Soul, Classic Disco and Soulful House. Music for the SOUL!
crazylegsworkshop.com
DJ QUESTLOVE: BROOKLYN
Doors: 10:30pm. Show: 11pm. $5 adv. $7 day of.
Brooklyn Bowl 61 Wythe Ave betw. N. 11th & 12th St. Williamsburg NYC. L to Bedford. G to Nassau brooklynbowl.com
MAY 10-13: WESTERN REGION WORLD COURTS OF WOMEN ON POVERTY: OAKLAND CA
Confirmed: Malika "Queen of the Bay" , Valley Gurls, CMG of Conscious Daughters special TRIBUTE to Special 1 RIP, Lady Unique, San Quinn, DLabrie, Marvaless, Persia & Aima, Shamako Noble, Keyanna Bean, Rahman Jamaal Asumini, Los Bomberas, YDMC, AmFm & Simone Nia Rae of Wasaname An Em, Tecaree, Stress, Kalizay, Miss Jada Simone w/ Smart Mouth & The Know It Alls, La'Goon aka Hadeel Ramadan, Big Murph & Soulful Obsession, HHK Family, Lady Nay, KaSh Wita K & Unrestricted, Keldamuzik, Beverly Johnson, Rich Tycoon, Bree, Island Express, A.P, Baby Jordan, Tequilla, Fertile Concept, Janeece Ent, Mel-Yel, Dub Esquire, RonDavoux Records and other Special Guests! $25-75 & scholarships/volunteer openings available. Hosted by Women's Economic Agenda Project (WEAP) and Hip Hop Congress. Laney College 900 Fallon St., Oakland CA 94607. weap@weap.org
(510)986-8620 worldcourtsofwomen.wordpress.com
2012 DMC American DJ Battleground
miami san antonio hartford new orleans seattle san francisco phoenix washington dc denver los angeles nyc + puerto rico

Register to battle: dmcdjchamps.com/enter.php
May 11, 2012


Friday


2012 DMC DENVER CO DJ BATTLE
DMC DJ Battles + B-Boy/B-Girl and MC battles @ Casselmans 2620 Walnut St. Denver CO 80205
9pm. 18+. $8 adv. $10 day of. Showcase by DJ Shiftee. DJ Judges: DJ Shiftee, DJ Chonz, Fast4ward. More info. Promoters: DJ Lazy Eyez & The Solution: DenverSolution.com
* No filming of the DJ battle is permitted



MAY 11-12: BREAKIN THE LAW: STYLE DEF9ED: MADISON WI

5-10pm. B-Boy/B-Girl, Popping and All Styles Battles. Cash Prizes! Town Center at the Wisconsin Institutes for Discovery 330 N. Orchard St., Madison, WI 53715more info

APRIL 27-MAY 26: URBAN LEGENDS: LA CA

LA Mart Design Center @ Source LA 1933 South Broadway 12th Fl Suite #1240 LA CA 90007. Source: graffnews.blogspot.com

ILL BANGER: NYC
Every Friday. Downstairs @ Tammany Hall NYC 152 Orchard Street (Mention ILL Banger @ the door!) 10pm-4am Ear Candy by residents: Teddy King, Illy King, Jon Blak & with Weekly Special Guest DJs. Photos by Rio 21+ $10 with RSVP to theillbanger@gmail.com $15 without

TIPICA 73 @ SOBS NYC

$10 Before 7pm. $15 after. SOBs 204 Varick St & West Houston NYC. 1 train to Houston. sobs.com

   
May 12, 2012

Saturday
2012 DMC USA TEAM + DMC LA: LONG BEACH feat: DJ TOTAL ECLIPSE & MELLOW MAN ACE
@ The Rhythm Lounge 245 Pine Ave Long Beach CA 90802. 5pm-2am. $13 in adv. $20 day of. 21+. Host: ToQuon Da MC. Judges: Total Eclipse, DJ P-Trix, DJ Icy Ice, Kidragon, Jay Slim, Kuttin Kandi, Nando & more tba. more info Promoter: Original Glaze LAoriginalglazela.com * No filming!
AFRIKA BAMBAATAA: TOKYO JAPAN
Metamorphose Festival Makuahari Messe 2-1 Nakase,Mihama-ku Chiba City, Tokyo, Japan
Other talent : The Flaming Lips, Orbital, Gorillaz Sound System, Moodyman, DJ Darren Emerson + more. Source Kool Lady Blue
April 13th thru July 28th 2012. Hours: Wed and Fri 1-6pm/Sat 1-7pm. Circa '95 Pop-Up Shop 1303 Louis Nine Blvd. Bronx, NY 10459. 2 or 5 to Freeman For more info + events visit: circa95.tumblr.com. info
WONDER-FULL: NYC
10pm. Tribute To Stevie Wonder w/ DJ Spinna. Le Poisson Rouge 158 Bleeker St. NY lepoissonrouge.com
HIP HOP USA STORE: NYC
Hip Hop USA Sneaker Art Gallery Store 343 Lafayette street, just north of Bleecker. 6 Train to Bleeker. facebook.com/hiphopusa1
DJ FADER: TAMPA
Every Saturday: Free! All Ages. Old School Hip Hop, Soul, Funk, R&B and Freestyle at Grille 54 11935 Sheldon Rd Tampa Fl 33626.
May 13, 2012

Sunday

AFRIKA BAMBAATAA @ KRAFTWERK RETROSPECTIVE: LIC QUEENS
12345678 Music Festival. MOMA PS1 22-25 Jackson Ave. Long Island City, NY momaps1.org
Closing party for the Kraftwerk Retrospective @ Museum of Modern Art DJ Set Time 3pm - 6 pm
DJs Questlove, Francois K, Juan Atkins, etc
DJ TONY TOUCH: FUNK BOX: NYC
9pm-4a. 21+.Sullivan Room 218 Sullivan St btw Bleecker & W 3rd St NYC 10012 FunkBoxNYC.com
END OF THE WEAK: OPEN MIC: NYC
8pm-12am: $10. Club Pyramid 101 Ave A, btwn 6th/7th NYC. F to 2nd ave. L to 1st ave). Come early to sign Open-Mic list.
EndoftheWeak.com
RAMMELZEE'S: THE LETTER RACERS
Rammelzee's third set of Letter Racers at The Museum of Modern Art as part of the Print/Out Exhibition on view through - May 14, 2012. Suzanne Geiss Company 76 Grand St. NYC Sourcewhatyouwrite.com via Cool Hunting